May 30, 2018
I a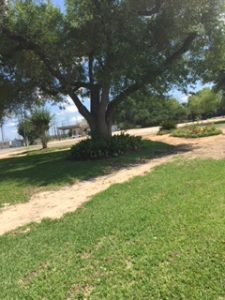 m, and always will be, a Houstonian – born in Methodist Hospital on Friday, October 13, 1961 at 14:13, and, but for a year in El Paso as a wee little one and 4 years in Austin at the University of Texas (and my dislocation to Atlanta nigh on 20 years ago), lived there my whole life.
My heart, family, and friends are in Houston. My amazing mother lives in the Meyerland house my grandparents bought not long after I was born. That house and my soul bear the scars of two floods – 50 years after the house was built. 
Houston, my hometown, will be forever marked by Hurricane Harvey's devastation; some places more than others.
This morning #MommieStrong sent a picture, a lone tree in an empty field … a piece of my soul died.
The tree stands on the grounds of what used to be Congregation Adath Emeth/United Orthodox Synagogue – the beit knesset where I learned and prayed for the first 12 years of my life.
The shul where I davened on yuntif with my grampa, Charlie Novak (Z"L) and he held me close under his tallis.
I was consecrated at UOS,
named 'Queen Esther' one Purim, and
planted the tree on Tu b'Shevat 1970 …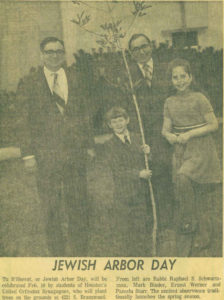 It was another time.
The shul and surrounding community were heavily damaged by the Memorial Day 2015 flood. My former rabbi and teacher (Z"L) was rescued by canoe.
They rebuilt.
Two more freak, flooding incidents followed.
They rebuilt.
Then, Harvey.
This time, they tore it down.
See the tree.
Leave a comment
---
May 16, 2018
StarrParalegals will be closed Monday, May 21st, in observance of Shavuos. 
I can hear the collective "Oy vey!" from here.
The Atlanta office will close at 3 pm (EDT), Friday, May 18th (same time as any other week) and reopen Tuesday morning, May 22nd.
Shavuos celebrates the day HaShem gave us the Torah at Mount Sinai.
On Shavuos, we renew our acceptance of this very precious gift.
Oh, sure, we congregate, eat, … and we learn.
Oy, how we learn!!
All night we study and learn.

So, even if work weren't prohibited, you wouldn't really want an exhausted me handling your files.
We wish everyone a relaxing weekend and a hearty Chag Sameach for 'our' MOTs!
Remember, StarrParalegals is the most useful tool in your toolkit – utilize us:
E-filing, anywhere and everywhere

Bankruptcy Petition Preparation – from intake to filing – ALL chapters

Bankruptcy Motion Support (draft, file, serve)

Motions for Relief

Proofs of Claim

Notices of 4001 Examination

Proposed Orders

Fee Applications

and more . . .

Adversary Proceedings & Preference Actions (draft, file, serve)

Complaints/Answers

Case Management

UCC Filing, Search & Retrieval, Summarize Priority/Status

Litigation Support

Draft Pleadings

Document Review

Deposition Summaries

Prepare & Serve Subpoenas

Discovery Requests/Responses

Legal Research / Memoranda

Immigration Support
We're here to make your billable hour worth every penny. Tell us what you NEED. We're quick studies and welcome the opportunity to increase our skill sets. If we can't help you, we'll refer you to someone that can.
Leave a comment
---
May 7, 2018
My company, StarrParalegals, provides paralegal support to attorneys PERIOD.
A simple concept, that is until I realized people have developed 'selective reading'. It's a bit like selective hearing. You know, the way a parent doesn't hear, "Mommie!!! Mommie!!! I WANT THIS!" Or an attorney doesn't hear repeated reminders of upcoming deadlines and bar dates 😉
Why is this an issue? Because non-lawyers keep wasting my time – constant calls from folks that "don't really need an attorney" or "just want to ask a simple question" or who dive straight into the facts of their case despite the loud repetition of my mantra: "I'm sorry, we can't help you. We only work for attorneys. If you're not an attorney, we can't help you."
They even ignore the outgoing message on my phone, "Thank you for calling StarrParalegals … if you're not an attorney or representative of a law firm, we can't help you. Please hang up; don't leave a message …" (I need to re-record it, so please don't call to check it out.)
Everyone claims they've 'been to my website'.
Nu? DID YOU SEE THE DISCLAIMER AT THE TOP OF EVERY SINGLE PAGE??!!??

Well, uh, yeah, but …
Or better yet, "I didn't actually go to your website. You just came up on Google, so I called." (BULL CACA!)

And the emails … OY!! The emails!!

Really? Did you REALLY look? Did you READ THE WORDS?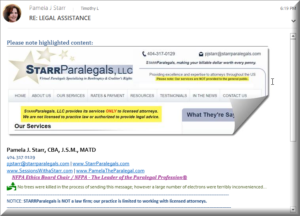 Clue, buy you should.
Leave a comment
---
March 19, 2018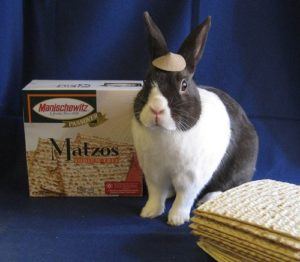 Yes, they're all just a few weeks away.
At StarrParalegals, we honor our commitment to Torah and our attorney-clients. Our minhag ("tradition") is to provide our holiday schedule in advance so we can coordinate calendars, deadlines, and projects. Since Pesach and Easter overlap this year, the impact will be nominal. In addition to our regularly scheduled Shabbas shutdowns, our offices will be closed (no phone/no email) the following dates/times: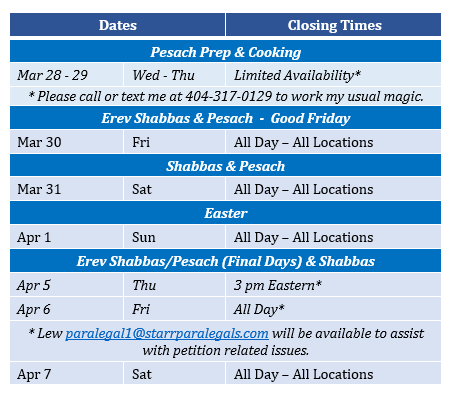 Take a moment to review your to-do list and calendar for any impending deadlines, then send us your wish list so we can accommodate your needs.
As always, we appreciate your business and look forward to working with you.
Chag kasher v'pesach sameach!
Pamela and the StarrParalegals' team
Please note: Our holiday observances, including Shabbas, officially begin before sundown the evening before ("erev") the calendar date and end after sundown on their final day.
Leave a comment
---
March 14, 2018
We're busy, busy, busy here at StarrParalegals, but never too busy for new assignments and referrals.
This Paralegal Extraordinaire started out as a true solo with a laptop, printer, phone, and internet connection. I worked at a small desk in the 2nd floor hall/landing, overlooking my living room (and with so much more natural light). A couple of years in, my friend and mentor, Lyza Sandgren, gifted me with the gorgeous desk you see below.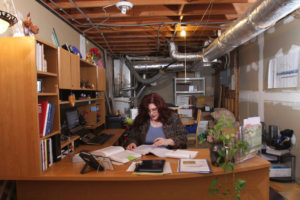 I wore almost all the hats those first few years. When I wasn't working or writing, I was learning. Over 5-years, I learned myself into two graduate degrees – a Master of Science of Law and a Master of Arts in Training & Development. With sheepskins in hand and new letters following my name, StarrParalegals is flourishing.
Oh, how things have changed!
I work with a team of experienced sub-contractors and like-minded virtual paralegals to offer more services. My laptop is now the brain controlling dual (dueling?) monitors and 2 LaserJet printers (black & white and color). Sure, my desk and workspace are cluttered, but they say that's a sign of brilliance 😉 
After almost 10 years (yes … TEN years!), I'm finally turning my dungeon basement into a proper office! 
Imagine the space with:
a back wall and door to a proper utility/storage area;


finished, painted walls;

a textured, industrial ceiling; and
The cat stays. Mr. Sulu is my supervisor and that's his chair; Lt. Uhura is lurking under the desk.
Remember StarrParalegals for your virtual paralegal support needs. We're here for you.
And with that, it's back to work!
Leave a comment
---
January 18, 2018
I've been on a social media hiatus (hopefully someone noticed) since Harvey the Hurricane destroyed the Gulf Coast and my hometown – Houston TX. It knocked me down and every time I got up, something else knocked me down …
Well folks, I'm back and I'm one PISSED OFF redhead!
Last night, as I was wrapping up a client project, my email dinged. It was an alert from #WellsFargo, my account had fallen below a set minimum balance.
Not to worry … I'd set up the alerts to keep me in the black. After all, I'm single and self-employed; my company receivables vary monthly; and I don't have a set salary or income. Even though I check my accounts regularly, I've always thought it important to take a belt & suspenders approach to finances. (That's why I use Mint to send alerts about upcoming payments and multiple resources to monitor my credit reports).
Maybe I forgot to 'pay' myself. If only.
Then the second email arrived: 
Your available balance has reached or dropped below zero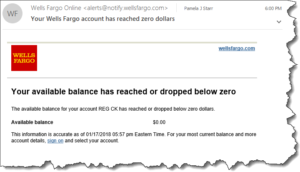 A BIG RED NEGATIVE BALANCE … $0.00 available funds. My checking and savings wiped out!
My account showed 'pending payments' to creditors – IN DUPLICATE – of nearly $13,000.00!!! I hadn't started with anything near $13K in my combined accounts. It was like a blinking, neon sign.
"

P

a

m

e

l

a

,

y

o

u

'

r

e

s

c

r

e

w

e

d

!

"
Paralegal mode engaged. SYSTEM FAILURE. Breathe Pamela … check your settings.
Had I mistakenly set up double payments? NO.
Did an alternate personality set up automatic draws on the creditor side? NO.
What the ever-loving F**K??
I couldn't breathe. My vision was blurry. I found the number for customer service … fingers tingling. I dialed … ring, ring … the automated system welcomed me and asked how it could direct my call. I couldn't form words, sentences. I screamed into the phone.
"REPRESENTATIVE!"

"I understand you'd like to speak to a representative. Please say or enter your account number so I can properly direct your call."
Account number? I couldn't remember my own name!
"000000000"

"That is an invalid entry, blah, blah, blah."
BREATHE. Find account number.
BREATHE. Enter account number.
C A N ' T   B R E A T H E.
Everything's a blur … something about transferring me to a banker … hold music … 'we're experiencing an unusually high call volume' … more music.
I really can't breathe. Part of my brain is saying 'DON'T PANIC!' Yeah, right … I'm having a panic attack.
A voice! A human voice!
"Is this Ms. Starr?"
The working part of my brain is amazed. My information made it to the rep's screen. I try to form words – he needs to hear words.

"What the hell???"

"Are you referring to the duplicate bill pay payments? This is a known IT issue. Everything is okay."
"OKAY??!!! My m-m-m-m-m-money is g-gone! A-a-a n-n-negative b-b-balance of m-m-more m-m-money than I had. There is N-N-N-NOTHING okay about this!!"
"Ms. Starr, are you alright? Is there someone there with you? Please calm down, I need you to calm down and breathe."
"I C-C-CAN'T B-BREATHE! <insert tears and far too rapid breaths> M-m-money. G-gone."
"Ms. Starr – your money's there. It's just a glitch. Please check your account in an hour. I need you to call 911 now." Click.
Lightheaded, hyperventilating, crying, trying to process his words.
A GLITCH!!???!!
A F*CKING GLITCH???!!??
I call a friend to talk me down. I take a Valium. I post to Facebook for the first time in almost 4 months.
A known IT issue??!!?? BEFORE panic sets in:
send a f*cking mass notice to your customers;

post a notice PROMINENTLY on EVERY PAGE of your website;

post an advisory on every social media platform.
My money is back where it belongs. How do I know? Because I went online and checked. Did the brain trust at #WellsFargo send a notice and apology? No.
#WellsFargo's IT SNAFU nearly put me in the ER.
My money will soon be residing elsewhere. I'm losing time and business opening new accounts, resetting my bill pay and autopay accounts, changing everything linked to WF, calling creditors to alert them to possible late payments, likely incurring late charges and interest …
#WellsFargo must be held accountable to everyone affected by their 'glitch'. We've been damaged and deserve compensation.
2 Comments
---
January 8, 2018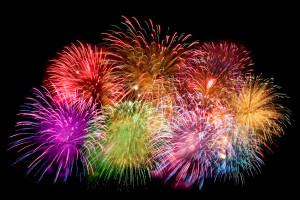 Happy New Year from StarrParalegals! We hope everyone had an enjoyable holiday season.
Yes, we're a week into 2018 –  time to clear all that drudge work off your desk and get crackin'.
StarrParalegals is ready for new challenges. Bring it on!
E-filing, anywhere and everywhere
Bankruptcy Petition Preparation – from intake to filing – ALL chapters
Bankruptcy Motion Support (draft, file, serve)

Motions for Relief
Proofs of Claim
Notices of 4001 Examination
Proposed Orders
Fee Applications
and more . . .

Adversary Proceedings & Preference Actions (draft, file, serve)

Complaints/Answers
Case Management

UCC Filing, Search & Retrieval, Summarize Priority/Status
Litigation Support

Draft Pleadings
Document Review
Deposition Summaries
Prepare & Serve Subpoenas
Discovery Requests/Responses
Legal Research / Memoranda

Immigration Support
StarrParalegals is here to make your billable hour worth every penny. Tell us what you NEED. We're quick studies and welcome the opportunity to increase our skill sets. If we can't help you, we'll refer you to someone that can.
Here's to 2018 – a year of abundance and success for everyone!
Leave a comment
---
August 29, 2017
I'm keeping this one short – the title says it all. 
I've spoken with lawyers and the insurance companies … the new law only applies to homeowners' and auto policies. Claim letters need not be submitted for federal flood insurance claims.
click below to download the form: 
* print, complete, and mail to your insurer
* print, complete, scan and email to your insurer
#HoustonProud
donations can be made to: The Jewish Federation of Greater Houston Harvey Relief Fund
(original form: Lone Star Legal Aid @LStarLegal)
Leave a comment
---
April 19, 2017
Think, for a moment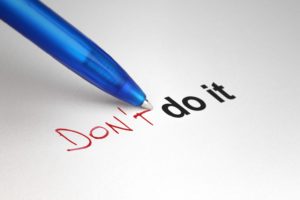 , about the last time you were at the grocery store, a mall, or in any public setting. Did you encounter people on their cellphones and having face-to-face conversations? What did you hear in passing?
Me? I had just dropped off a prescription at the pharmacy in my local grocery store and decided to do a little shopping while it was being filled. Cart and shopping list in hand, I found myself trailing a meanderer who was more focused on her conversation than shopping. Normally, I would have zipped past her, but the aisle was crowded and she kept pausing – not to shop or compare prices. Oy, gott in himmel,[1] that would have been a blessing.
No, my friends, she stopped, every few steps, to emphasize some salient (salacious?) point. Did I mention she was on speakerphone? The subject of the conversation – words I shall never unhear – in graphically intimate detail … the tribulations with her current method of birth control, punctuated by her friend's excruciatingly, descriptive observations and commentary.
Oh how I wished that a 'cone of silence'[2] would drop soundly on her (or my) head.
When did we become so complacent and nonchalant about the most intimate details of our lives?
How did we lose the skill to self-censor our actions and suppress the things we say and share?
At what point did we allow technology to override our awareness of the where, when, and what of our speech and actions?
And what, you may ask, does my grocery store encounter have to do with our jobs, duties, and responsibilities as paralegals?
More than you might realize –
You've seen the news, reports, and posts about the impact of technology and social media on ethics and confidentiality. Perhaps you've read one or more ethics opinions on the subject. As paralegals, we must be mindful of the constantly changing landscape that is 21st century law and give proper consideration to the implications of those transformations within the walls of our offices – you know, the sanctum sanctorum where we adhere to the rules. We know what we should and shouldn't do. Right?
Just in case, let's review the rules …
We'll start with NFPA's Model Code of Ethics and Professional Responsibility and Guidelines for Enforcement. Ethical Considerations 1.5 sets the standard for confidentiality:
EC-1.5 (f) A paralegal shall not engage in any indiscreet communications concerning clients.
It is derived from Rule 1.6 of the ABA Model Rules of Professional Conduct – Confidentiality of Information. This rule defines a lawyer's – and every paralegal's – ethical duty to take reasonable measures to protect confidential client information from inadvertent or unauthorized disclosures. Paragraph (a) states, in part:
A lawyer shall not reveal information relating to the representation of a client unless the client gives informed consent …[3]
In May 2012, the ABA Commission on Ethics 20/20 submitted a Resolution and Report on Technology and Confidentiality to the ABA House of Delegates with recommendations for significant changes to the Model Rules to conform with advances in technology. Subsequently, Rule 1.6 was amended to include the following paragraph, ostensibly in consideration of the effect of technology on the practice of law and to further clarify concerns about inadvertent or unauthorized disclosure:
(c)  A lawyer shall make reasonable efforts to prevent the inadvertent or unauthorized disclosure of, or unauthorized access to, information relating to the representation of a client.
Are you taking notes?
Today, my esteemed colleagues, I'd like you to consider your role in the prevalence of inadvertent disclosure in the real world. Keep the thou shalt nots of the rules cited above in mind while you consider the ramifications and indirect consequences of your interactions once you leave the hallowed halls of your work places.
Let me share a true-life example courtesy of Jennifer Ellis, JD, a respected expert on social media and ethics.[4] On March 6, 2015, Jennifer live tweeted an entertaining, albeit unsettling, account of her observations while waiting for her car to be repaired:
At a car dealer. Man is talking to his employee about a third employee. #badidea
He is talking to a woman with the same first name as me, which caused me to notice.
He gave Jennifer detailed information about how to log into their bank system. I heard the name of the bank and the passcode.
#dontdiscussbusinessinpubliclikethis
He is explaining his payroll issue. It seems there is an issue with the bank.
He needs to pay his employees half in cash
I could easily figure out who this guy is, where he works and the location of his safe with money in.
He is confirming he has large amounts of cash in his safe.
Now I know where they are meeting with a large amount of cash. He even provided detailed directions
Now I know his full name.
So to recap. I know name, bank, password (I forgot that immediately alas) that Dawn is in trouble. That he is buying a property.
Where the property is. And that he will be carrying cash.
I will not give in to the temptation to look up his name. Which I will forget very soon anyway. [5]
What happened to common sense? Did he really think no one would hear his conversation? One can only hope that, 1) other customers in that waiting room also chose to ignore temptation; and 2) no one in that room knew any of the named parties.
'Fess up. You just had a 'have I done that?' moment.
Put your on paralegal suit and consider a typical day at work. You've settled in to perform your characteristic paralegal magic, and, SCENE:
You're in the elevator with co-workers talking about opposing counsel.
You're at lunch with colleagues when the conversation turns that PITT ("Pain in the Tuchas") client.
You're driving home from work and you call your BFF (hands-free connection, of course) to whine about your day.
You're in line somewhere, phone in hand, checking office email or texting a colleague.
You're at the park on the phone discussing trial details with your supervising attorney.
You're on the train, a plane, or in some very public waiting area working on your tablet or laptop.
You're at a professional event comparing war stories.
You've posted a hypothetical to an online forum on Facebook, LinkedIn, an 'old school' listserv, or discussion board.
If you're first thought is, 'she can't be serious'. You're wrong.
Remember EC 1.5 (f)? "A paralegal shall not engage in any indiscreet communications concerning clients." [emphasis added]
What about Rule 1.6 (a) and (c)? For additional insight and guidance, we look to the comments to Rule 1.6, specifically as they apply to paragraphs (a) and (c).[6]
Comment 4 expands the application of Paragraph (a) – the rule that 'prohibits a lawyer from revealing information relating to the representation of a client.' According to Comment 4:
This prohibition also applies to disclosures by a lawyer that do not in themselves reveal protected information but could reasonably lead to the discovery of such information by a third person. A lawyer's use of a hypothetical to discuss issues relating to the representation is permissible so long as there is no reasonable likelihood that the listener will be able to ascertain the identity of the client or the situation involved. [emphasis added]
Comment 18 elaborates on Paragraph (c)'s requirement that 'a lawyer make reasonable efforts to prevent the inadvertent or unauthorized disclosure of, or unauthorized access to, information relating to the representation of a client.' In significant part, Comment 18 explains that a lawyer is required:
… to act competently to safeguard information relating to the representation of a client against unauthorized access by third parties and against inadvertent or unauthorized disclosure by the lawyer or other persons who are participating in the representation of the client or who are subject to the lawyer's supervision. See Rules 1.1, 5.1 and 5.3.  …  Whether a lawyer may be required to take additional steps to safeguard a client's information in order to comply with other law, such as state and federal laws that govern data privacy or that impose notification requirements upon the loss of, or unauthorized access to, electronic information, is beyond the scope of these Rules … [emphasis added]
In short, we're bound by the rules to be discreet to avoid inadvertent or unauthorized disclosure. Although the rules seem to place more emphasis on electronic mishaps and that which occurs within the office, I submit that rules extend to the spoken word and the manner in which we conduct ourselves outside the office … at all times.
With the rules in mind – what considerations should have been made regarding the above scenarios?

'The elevator' – Were you the only occupants at the time? Did someone board the elevator while you were in mid-conversation? Is there a chance that OC or the other party has offices in your building and someone overheard your conversation? How much did you say and in what context? From an alternative perspective, you're alone on the elevator when some attorneys from another firm, in the midst of a heated discussion about a settlement agreement, join you. As far as they're concerned, you're invisible.
"At lunch" – Who can hear you? If you think the answer is, 'It was noisy, no one could hear us.' You're wrong. You heard each other, didn't you? How specific were your comments? Did you name names or other details about the case?
"Driving home" – Granted, you're alone in your car and your BFF doesn't even work in a law related industry. How could there be an issue? Did you rant about a colleague or client, or discuss the details of a file you're working on?
"In line" – I bet you're thinking, it's a tiny screen. Who would take the time or energy to read over my shoulder? Does it really matter? A friend recently told me she'd been able to clearly see some random guy's entire text conversation while she was sitting inside a coffee shop and he was sitting outside merrily texting along.
"At the park" – Who was around you? Did it occur to you to mention where you were or suggest that you would call back when you were in a more secure location? How detailed was your conversation?
"On the train …" – Was it a secure Wi-Fi connection? What about your screen? Could anyone look over your shoulder and read that pleading your drafting? Maybe it's time to invest in a VPN and privacy screen protector.
"At a professional event" – This one should be obvious. The attendees are about as diverse a group as you can get and you're in public (semi-private doesn't count). Unless you're speaking in Enigma level code, it's likely you're unintentionally giving away the proverbial farm.
"Posting to a forum" – How often have you read and responded to questions posted by other paralegals requesting information or clarification on a situation? Or perhaps you've posted your own query – how well disguised was your hypothetical? Did you take time to consider that someone from the other side might be a member of the group – lurking in the background? Did you disclose information by way of an innocent inquiry? Did you commit UPL??
These things happen every day and we often let them pass without a second thought.
How much identifiable or confidential information have you inadvertently disclosed?
This is no joking matter!
Think before you speak, type, text, send, post …
 Reprinted by permission from The National Federation of Paralegal, Associations, Inc., www.paralegals.org.
---
[1] Loosely translated from German as "good heavens"
[2] Get Smart (TV Series 1965–1970)
[3] Rule 1.0(e) "Informed consent" denotes the agreement by a person to a proposed course of conduct after the lawyer has communicated adequate information and explanation about the material risks of and reasonably available alternatives to the proposed course of conduct."
[4] http://www.jlellis.net/blog/ – @jle_jd
[5] I have redacted a significant number of posts from the original, 1-hour feed.
[6] Model Rules of Professional Conduct Comment on Rule 1.6, http://www.americanbar.org/groups/professional_responsibility/publications/model_rules_of_professional_conduct/rule_1_6_confidentiality_of_information/comment_on_rule_1_6.htm
2 Comments
---
December 1, 2016
When you've been doing this as long as I have (no age jokes, thank you very kindly), then you know year-end changes and effective dates are inevitable – 
EFFECTIVE

 TODAY – December 1, 2016
New Bankruptcy Rules, Fees, & Forms

The Powers-on-High have blessed the implementation of new bankruptcy rules, fees, & forms.
What does this mean for you? Well, there's a chance the documents you prepared yesterday, but haven't filed yet, may need to be updated before you file.
Here's the scoop: 10 amended bankruptcy rules, a new Rule 1012, a slew of bankruptcy fee increases, and 3 new forms.
Amended Bankruptcy Rules:
1010. Service of Involuntary Petition and Summons
1011. Responsive Pleading or Motion in Involuntary
2002. Notices to Creditors, Equity Security Holders, Administrators in Foreign Proceedings, Persons Against Whom Provisional Relief is Sought in Ancillary and Other Cross-Border Cases, United States, and United States Trustee
3002.1. Notice Relating to Claims Secured by Security Interest in the Debtor's Principal Residence
Amended to clarify when secured creditors must file a Payment Change Notice ("PCN") in a Chapter 13 on all claims secured by the debtor's primary residence for which the debtor or Chapter 13 Trustee is making post-petition payments during the bankruptcy and that the PCN requirement ceases once the creditor obtains relief from stay, unless otherwise ordered by the court.
7008. General Rules of Pleading
7012. Defenses and Objections – When and How Presented – By Pleading or Motion – Motion for Judgment on the Pleadings
7016. Pre-trial Procedures
9006. Computing and Extending Time: Time for Motion Papers
Revised three-day rule – No extension of time when service is made electronically.  (See also revised Bankruptcy Rule 9006(f), Appellant Rule 26(c), and Civil Rule 6(d))
(f) ADDITIONAL TIME AFTER SERVICE BY MAIL OR UNDER RULE 5(b)(2)(D), (E), OR (F) F.R.CIV.P.  When there is a right or requirement to act or undertake some proceedings within a prescribed period after service being served and that service is by mail or under Rule 5(b)(2)(D) (leaving with the clerk), (E), or (F) (other means consented to) F.R.Civ.P., three days are added after the prescribed period would otherwise expire under Rule 9006(a).
9027. Removal
9033. Proposed Findings of Fact and Conclusions of Law
New Bankruptcy Rule:
1012. Responsive Pleading in Cross-Border Cases
Filing Fees:
New Petitions:
Chapter 7
$335.00
Chapter 9
$1,717.00
Chapter 11
$1,717.00
Chapter 12 (Family Farmer)
$275.00
Chapter 13
$310.00
Chapter 15
$1,717.00
Case Reopening:2
Chapter 7
$260.00
Chapter 9
$1,167.00
Chapter 11
$1,167.00
Chapter 12
$200.00
Chapter 13
$235.00
Chapter 15
$1,167.00
Case Conversions:
Chapter 7 to Chapter 13
None
Chapter 7 to Chapter 11
$922.00
Chapter 11 to Chapter 7
$15.00
Chapter 12 to Chapter 7
$60.00
Chapter 13 to Chapter 11
$932.00
Chapter 13 to Chapter 7
$25.00
Amendments:
Schedules D or E/F
$31.00
Master Mailing List (exceptions listed in "Miscellaneous Fee Schedule")
$31.00
Motion to:
Compel Abandonment of Property
$181.00
Terminate, Annul, Modify, or Condition of the Automatic Stay
$181.00
Withdraw Reference
$181.00
Sell Property of the Estate Free & Clear of Liens under 11 U.S.C. §363(f)
$181.00
Redact previously filed documents in a bankruptcy case
$25.00
Other:
Abstract of Judgment
$9.00
Appeal*
$298.00
Certification
$11.00
Claims Transfer
$25.00
Complaint (Adversary Proceeding)
$350.00
Cross-Appeal*
$298.00
Exemplification
$22.00
Filing or Indexing of Miscellaneous Paper
$47.00
Issuance of Out of District Subpoena
$46.00
Photocopies Made by Court Personnel (per page)
$0.50
Printed Copies from Courthouse Public Terminal (per page)
$0.10
Registration of Judgment from Another District
$46.00
Reproduction of Audio Recording (regardless of the medium)
$31.00
Retrieval of Records from NARA (first box)
$64.00
Retrieval Involving Multiple Boxes of NARA Records (each additional box)
$39.00
Retrieval of Records from NARA via Smart Scan plus .65 per page
$19.95
Returned Fee Charge (e.g., insufficient funds, disputed charges)
$53.00
Search of Court Records (each name/item searched)
$31.00
1 Issued in accordance with 28 U.S.C. § 1930(b) and FRBP 1006.
2 The Court collects the fee unless a party files a complaint to obtain a determination under Rule 4007(b); or when a debtor files a motion to reopen a case based on alleged violation of the terms of the discharge under 11 U.S.C. § 524; or whether the reopening is to correct an administrative error.
* If the Court of Appeals authorizes a direct appeal, or direct cross appeal, an additional fee of $207.00 will be collected by the bankruptcy clerk.
Miscellaneous Fees:
| | |
| --- | --- |
| Motion to terminate, annul, modify or condition the automatic stay | $181.00 |
| Motion to compel the abandonment of property of the estate | $181.00 |
| Motion to withdraw the reference of a cases or proceeding | $181.00 |
| Motion to sell property of the estate free and clear of liens under 11 U.S.C. § 362(f) | $181.00 |
| Exemplification of any document | $22.00 |
| Reproduction of an audio recording of a court proceeding | $31.00 |
| Amending debtor's schedule of creditors, list of creditors, or mailing list | $31.00 |
| Conducting a search of the bankruptcy court records | $31.00 |
| Filing any document that is not related to a pending case or proceeding | $47.00 |
Official Forms
Amended to conform  with the Forms Modernization Project and to change the phrase "mail" to "send".
Part 1 Instructions amended for clarification, adding the following language:"If the court has previously approved an amount, indicate that approval in parentheses after the date the amount was incurred."
Don't forget to check your local rules and forms for changes!
Happy filing 🙂
Leave a comment
---